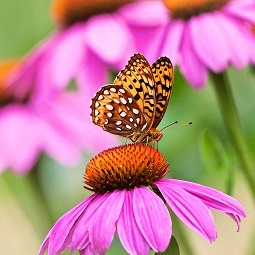 Join us on Saturday, September 30th, 11am – 1pm, as we make an exciting addition to YOUR public library!
Community members Dr. Jon and Priscilla Titus will give a talk about the value of native/perennial gardens and answer any questions you might have about our new garden plan.
Because this is an all ages event and children are encouraged to attend, we'll read some fun stories about pollinators and the magic of gardens.
Then, the public is invited to help plant our new native garden!  Tools will be provided as will light refreshments.
We hope you can join us!
Native Garden Planting Event